2 apples
Peanut butter
Cinnamon
Chia seeds
Hemp seeds
Sliced almonds
Goji berries
Dark chocolate drizzle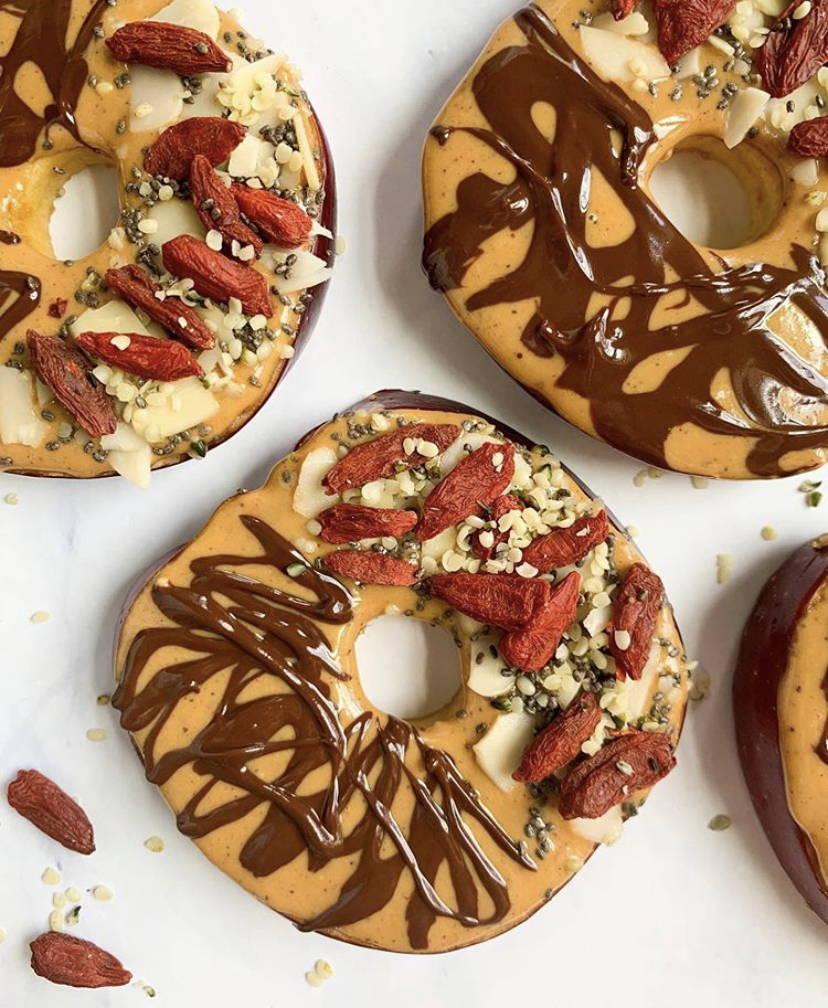 Wash and dry 2 apples and cut 1/2 an inch thick slices
Cut 6 decent slices
I used a piping tip to make the hole in the middle (just use the back of a piping tip, the larger circular end. Place in the middle of the apple slice and press down).
*Omit caffeine for the perfect kids snack!

Top with a mix of peanut butter, cinnamon and RYZE Mushroom Coffee, then finished off with sprinkles of chia seeds, hemp seeds, sliced almonds, goji berries and a dark chocolate drizzle!