Embrace a Bloat-Free Life: RYZE Mushroom Matcha's Promise to Your Well-Being!"
You wake up feeling refreshed and full of energy, ready to conquer the day. Your favorite clothes fit like a dream. You can tackle every task with enthusiasm. Your confidence is soaring, and going out is something you look forward to again. Let today mark the beginning of a better tomorrow—it's time to embrace the vibrant life you've always wanted.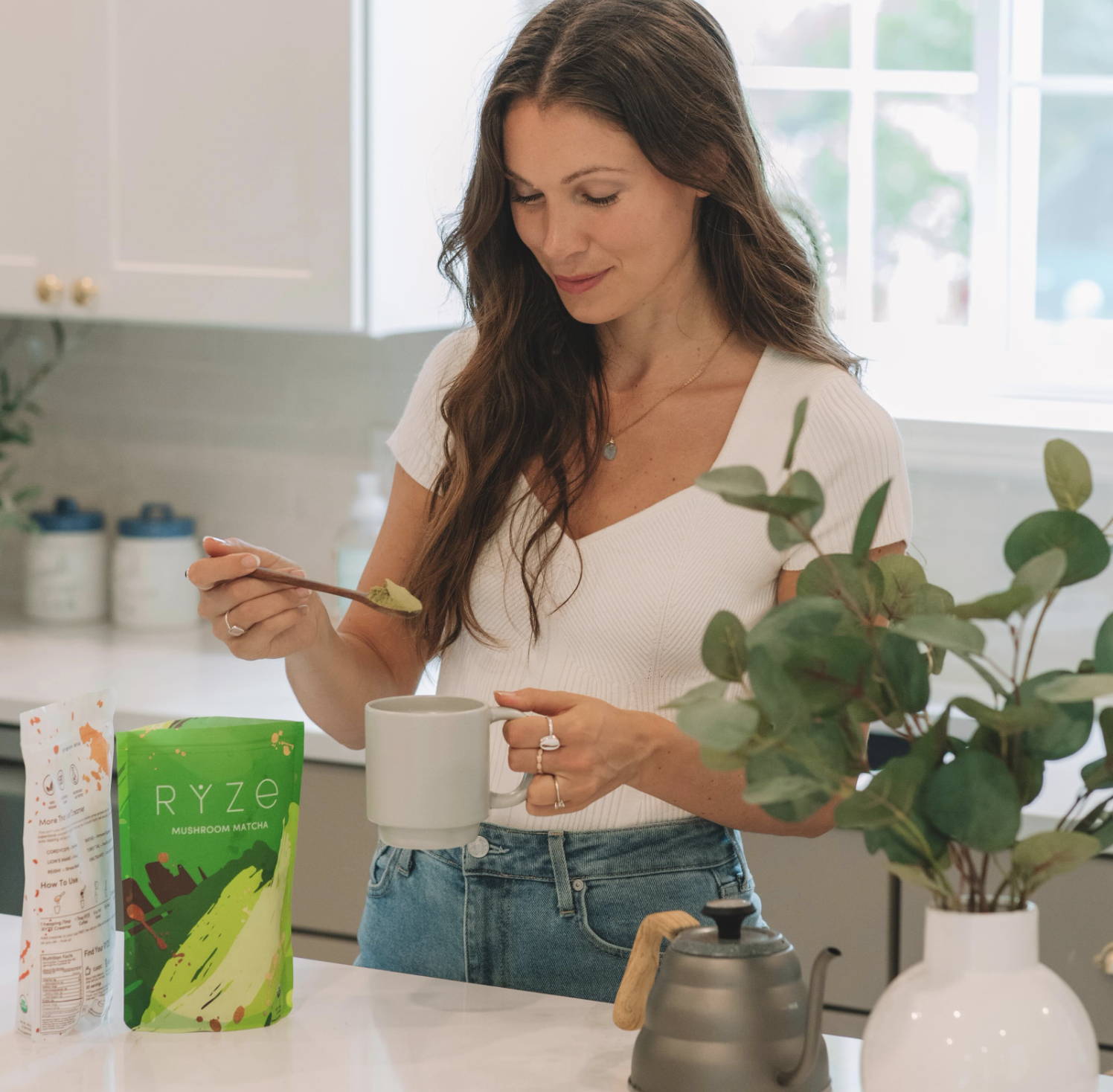 1. Experience a Life of Natural Digestive Harmony
Are you trapped in a cycle of relentless belly bloat?

Fighting that uncomfortable, swollen feeling all day?

Isn't it time for a change?

Your confidence, slipping through your fingers…

Social gatherings and fun outings? A distant memory.

Is the cute black dress in your closet collecting dust?
RYZE Mushroom Matcha's secret lies in its unique blend of premium-grade Japanese Matcha and 6 powerful adaptogenic mushrooms. This harmonious pair works in synergy to balance out your digestive system and heal your gut.
Say goodbye to that awkward balloon in your belly after meals. Mushrooms like Turkey Tail and King Trumpet assist in regulating your digestive system's rhythm, allowing you to savor your favorite dishes without the worry of belly bloat.
2. Gain Extra Energy With Enhanced Nutrient Absorption
Lion's Mane and Cordyceps, two of the stars in RYZE Mushroom Matcha's lineup, are your front row tickets to improved nutrient absorption.
Imagine your body effortlessly extracting every vitamin and nutrient from your meals, leaving no room for bloating.
With this graceful duo by your side, you'll ensure that your digestion system works at its peak. As a result, you'll feel more energized and less weighed down over the course of your day.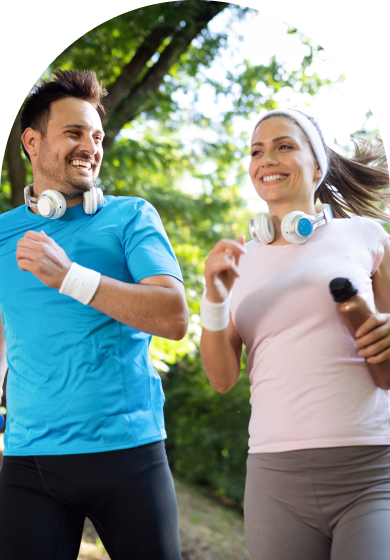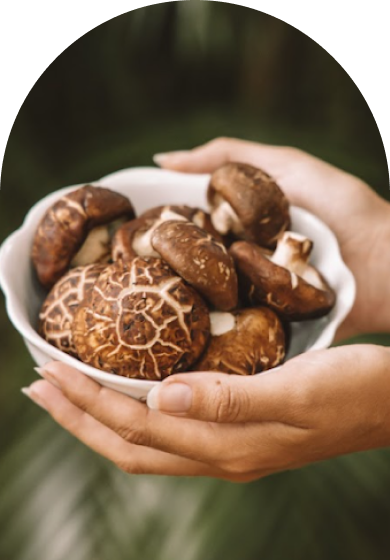 3. Improve Your Health With Antioxidant Support
RYZE Mushroom Matcha boasts a powerful antioxidant arsenal thanks to its rich content of Blue Spirulina and powerful adaptogenic mushrooms.
These antioxidants, along with the ceremonial-grade Japanese Matcha base, combat free radicals and support overall digestive health.
Out of the 6450+ 5-Star reviews, hundreds of women have noticed a significant decrease in stomach-related issues after trying RYZE.
Ready to overcome belly bloat for good?
RYZE is your ally in the fight against bloating. Let's face this together.
Less joint pain & inflammation

Diminished stomach pain & bloating

More energy & focus (minus jitters)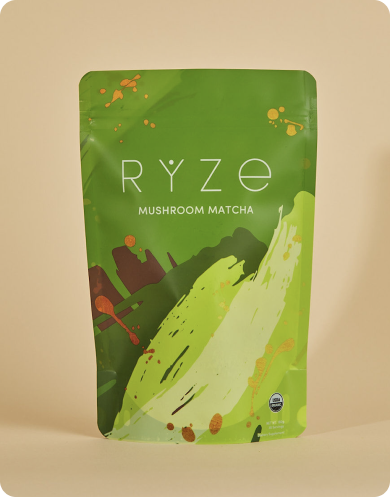 4. Relax With All-Organic Stress Reduction
Reishi, another remarkable mushroom in this blend, offers more than just its adaptogenic properties.
Known as "the mushroom of immortality," it's your ally in the battle against emotional stress, which is a common contributor to belly bloat.
By keeping stress at bay, Reishi ensures you experience not only a calmer mind, but also a delightfully more confident belly.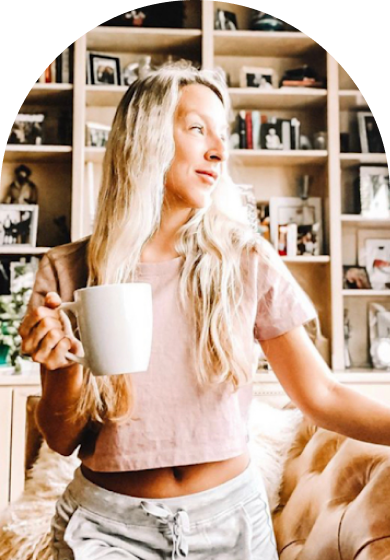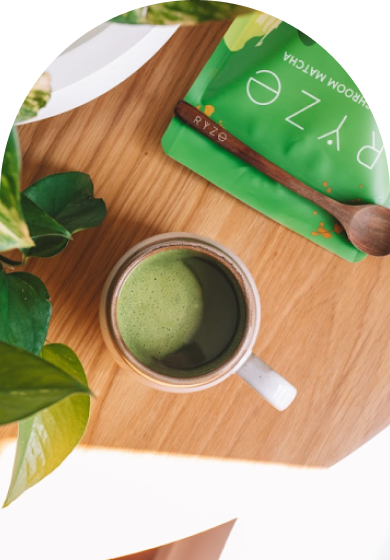 5. Detox Your Body With Just One Serving A Day
Shiitake mushrooms play a crucial role in your body's detoxification process. They assist in flushing out toxins, reducing water retention, and preventing bloat.
The result? You'll feel lighter, fresher, and a boost of vitality.
And the best part? You get these benefits all-day, at just $1.33 per cup, without the need for any expensive diets.
6. You Need A Happy Gut For A Happy Life
The gut produces around 90% of our happy chemicals, so a well-balanced gut microbiome is vital. That's why RYZE Mushroom Matcha's carefully-selected recipe helps nurture thriving gut flora.
Inflammation-fighting prebiotic fibers are delivered by Turkey Tail and King Trumpet. In the end, this delicious drink renews your gut microbiome, restoring its harmonious balance.
When your gut is happy, you're happy.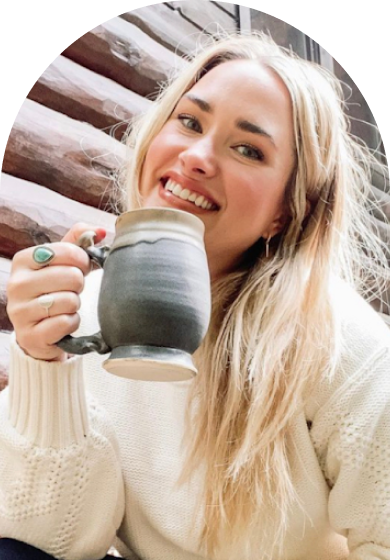 7. You Can Try Mushroom Matcha Risk-Free!
Order with confidence knowing you're protected by RYZE's 30-Day Money Back Guarantee.
If you don't fall in love with your new bloat-free body then you can get a full refund on your first order. No questions asked.
You can order 60 servings worth of Matcha goodness (Plus other goodies) at 40% off.
And it comes with Free Shipping!
Ready to overcome belly bloat for good?
RYZE is your ally in the fight against bloating. Let's face this together.
Less joint pain & inflammation

Diminished stomach pain & bloating

More energy & focus (minus jitters)