The 5 Reasons Your Gut Loves RYZE Mushroom Matcha
"My gut aches are over! Now I have plenty of energy, no crash, and no upset stomach. Gotta have my Ryze!!" - Theresa R.
Loved By Over 6,500 Americans All Across the United States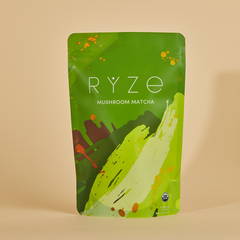 "I have completely stopped buying energy drinks. Ryze mushroom matcha has taken my energy to a whole new level. Ryze is improving my street level and my gut health seems to be improving!"
"I found that switching from coffee to the Ryze matcha has really made a difference in my gut health. It gives me that burst of energy I need in the morning with no crash. I usually drink one cup before work in the a.m. and have one when I get home from work. Nice cozy warm drink with honey & creamer is my favorite."
"Has done what it said it would do for me! More energy, no jitters, gut health, overall feel more balanced and focused!"
"...it's pretty groovy for gut health."