3-4 dates (saok for 10-15 mins in hot water, then drain)

Pour into popsicle mold and freeze.


Drizzle with melted chocolate.


Sprinkle with coconut flakes before serving.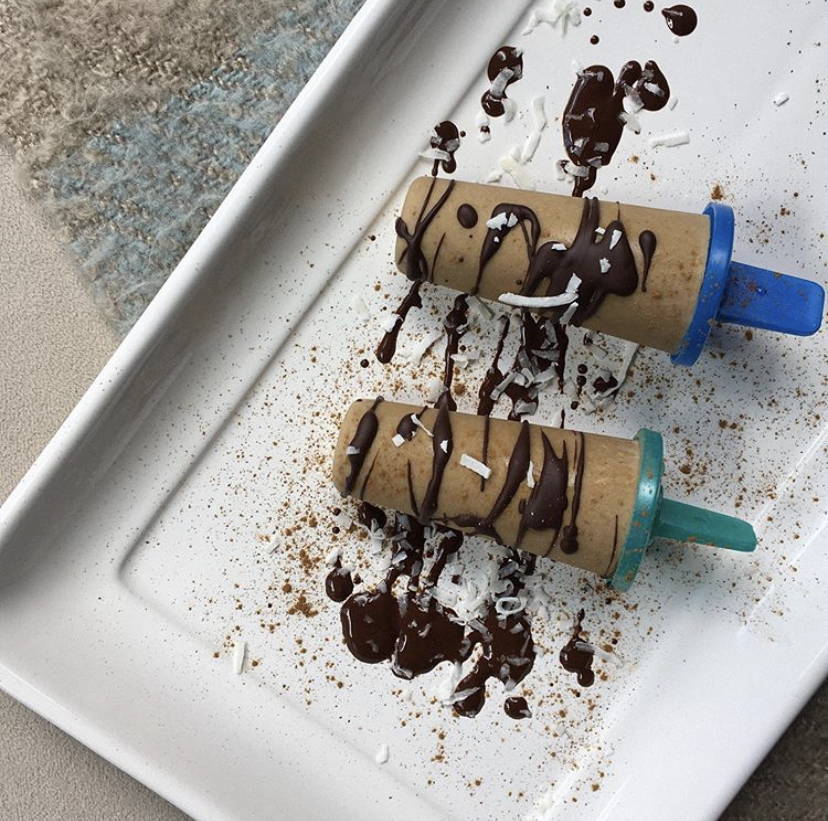 Join our online community.
"These statements have not been evaluated by the Food and Drug Administration.
This product is not intended to diagnose, treat, or prevent any disease."