Is Too Much Caffeine Killing Your Gut? 5 Reasons to Try RYZE!
1. It Heals that Pesky Inflammation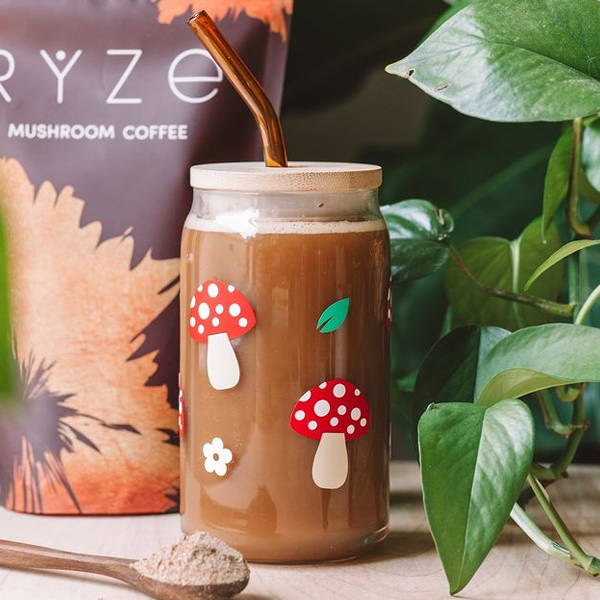 1. It Heals that Pesky Inflammation
Gut inflammation can be the cause of any number of health issues. Nausea, constipation, and indigestion all start in your belly! For some people, as little as one cup of coffee can be a serious problem, irritating that inflammation further.
With half the caffeine of your usual coffee, RYZE's Mushroom Coffee blend works to undo the chronic damage done by all those cups of joe. Thanks to the combined effort of Reishi and Shiitake, it boosts your immune system and targets inflammation from the source.
When you start drinking creamy, delicious RYZE every morning, you'll feel that daily discomfort vanish!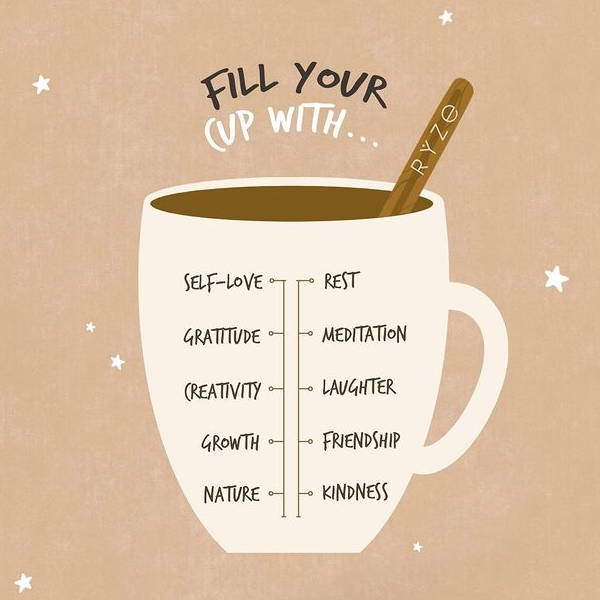 Coffee is off-the-charts acidic. This can be harsh on your teeth, but it can be so much worse for your gut! All that acid can worsen already-present digestive issues, contributing to ulcers and irritable bowel syndrome (IBS).
RYZE's Mushroom Coffee isn't just less-acidic coffee. The ingredients actively neutralize unwanted acids in your stomach, promoting a healthier, happier gut.
That means that you won't have to worry about that bothersome sour stomach, or try and work through those bouts of nausea. You can get back to focusing on the things that matter!
One of the worst side effects of inflammation is its negative impact on your metabolism, causing it to slow down! You stop processing food efficiently, and your body's energy reserves drop. That can leave you feeling sluggish and even cause weight gain.
While traditional coffee might boost your energy for a few hours, it can harm your metabolism over time...
RYZE's Mushroom Coffee is specially formulated to target your energy reserves. With Cordyceps targeting your immune system and Shiitake providing a vitamin-powered boost, you'll be up and running in no time.
And with all that extra energy, you can get back to being the best version of you!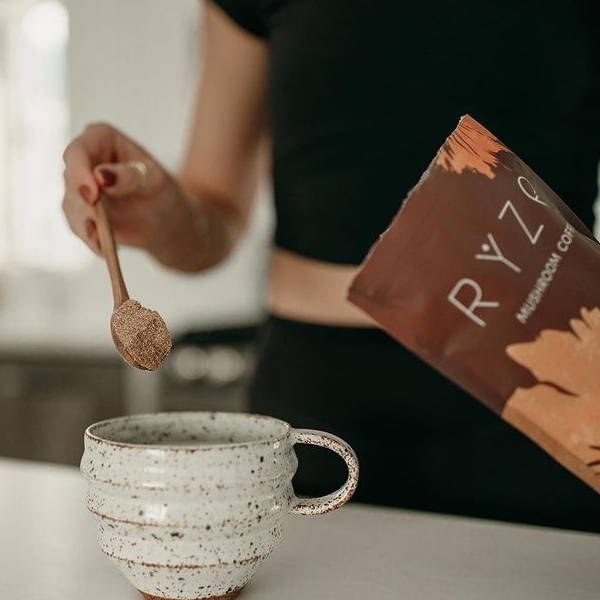 As weird as it may seem, your gut is home to trillions of organisms working together to energize you. Only, the millions of years it took for those organisms to evolve don't account for modern-day "conveniences" – like the venti iced latte you get before work – that can throw your gut out of balance.
Mushrooms, though, are some of the oldest organisms on the planet. These miracle workers (especially Lion's Mane and Reishi!) work as prebiotics. By passing through your stomach undigested, mushrooms effectively deliver essential nutrients to the beneficial bacteria in your colon.
Revamping your gut flora can boost your immune system, nutrient absorption, and even improve your mental health.
With RYZE, you'll live better in every way!
5. It Improves Bowel Movements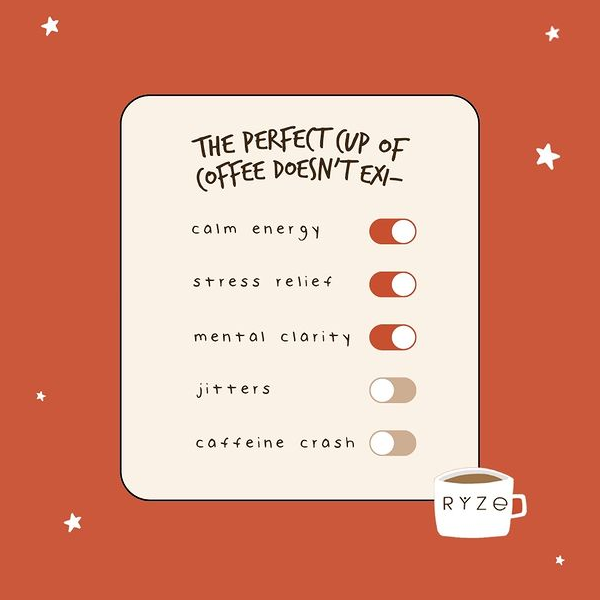 5. It Improves Bowel Movements
It's well-known that coffee can stimulate more than just your mind in the morning. But those trips to the bathroom can actually be a problem for your gut health. When coffee stimulates that reflex, it can do so irregularly, confusing your body's natural signals.
RYZE's Cordyceps strain works to help regulate your bowel movements by optimizing digestion, ensuring efficient and smooth functioning.
That way, you won't be wasting all your newfound energy running to the bathroom!
Get 15% off + free handmade acacia spoon limited time only!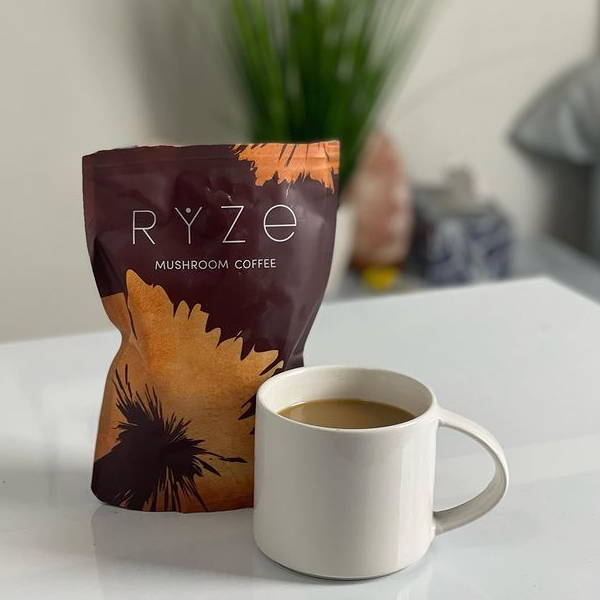 Lovely Earthy & Creamy Taste

Mushrooms Grown In California
Try it today with a 30-Day Money Back Guarantee!
Sell-Out Risk: High | FREE shipping