featured on
25,000+ 5-STAR REVIEWS
⭐⭐⭐⭐⭐
"As a Momma of 3, I'm always looking for ways to keep my energy up and I found it! RYZE has completely changed the way my days feel."
- Hillary K.
"Just 8 simple ingredients. Coffee that provides the immune support, improved focus, boosted metabolism and ALL the energy I need to thrive in my Jiu Jitsu career and my day to day."
- John F.
"Highly, highly recommend trying this. It tastes so good and has ingredients for immunity, focus, and gut health! Plus I can drink this during the day and still sleep soundly at night since it only has half the caffeine."
- Rachel A.
Energy. Focus.
Gut Health. Immunity.
Each organic mushroom in our blend was carefully handpicked for its distinct health benefits, to address your physical and mental wellbeing as well as everything in between. Just stir into water, relax, and let these adaptogens work their magic.
Ingredients: RYZE Organic Mushroom Blend (Cordyceps, Lion's Mane, Reishi, Shiitake, Turkey Tail, King Trumpet), Organic MCT Oil, Organic Arabica Coffee
View Nutrition Info
Covering all aspects of health, mental and physical
Cordyceps
First discovered high in the Himalayan plateaus over 2000 years ago, Cordyceps increases oxygenation to sustain energy and support rapid recovery. Here to bring out your inner athlete.
potent antioxidant | improves physical stamina | reduces fatigue | alleviates asthma & bronchitis
Reishi
A versatile superfood beloved in eastern medicine for thousands of years, "the mushroom of immortality" supports better mood and lowers anxiety. Here to relieve stress and ensure peaceful sleep.
promotes liver health | thwarts tumor development | reduces stress | encourages restful sleep
Lion's Mane
Buddhist monks used Lion's Mane extensively to enhance focus and purpose in their study and meditation. Here to give calm, but laser sharp focus.
enhances memory | improves focus & concentration | stimulates neuron growth
Shiitake
Shiitake is most commonly found in cuisine but it has been cherished in eastern medicine as a medicinal supplement to keep viruses away and inflammation at bay. Here to keep you free from infection.
anti-viral | anti-inflammatory | anti-tumor | improves bone density | wards off the flu
Turkey Tail
Eye catching stripes give Turkey Tail its name, but its ability to protect the digestive system as an anti-microbial is the reason we include it. Here to protect your gut and promote healthy digestion.
guardian of the gut | fights cancer | relieves chronic fatigue symptoms
King Trumpet
King Trumpet delivers abundant healing value as an immunity elixir due to its high levels of amino acids and antioxidants. Here to fight inflammation and boost immunity.
fights inflammation | prevents against heart attack & stroke | reduces high cholesterol | antioxidant rich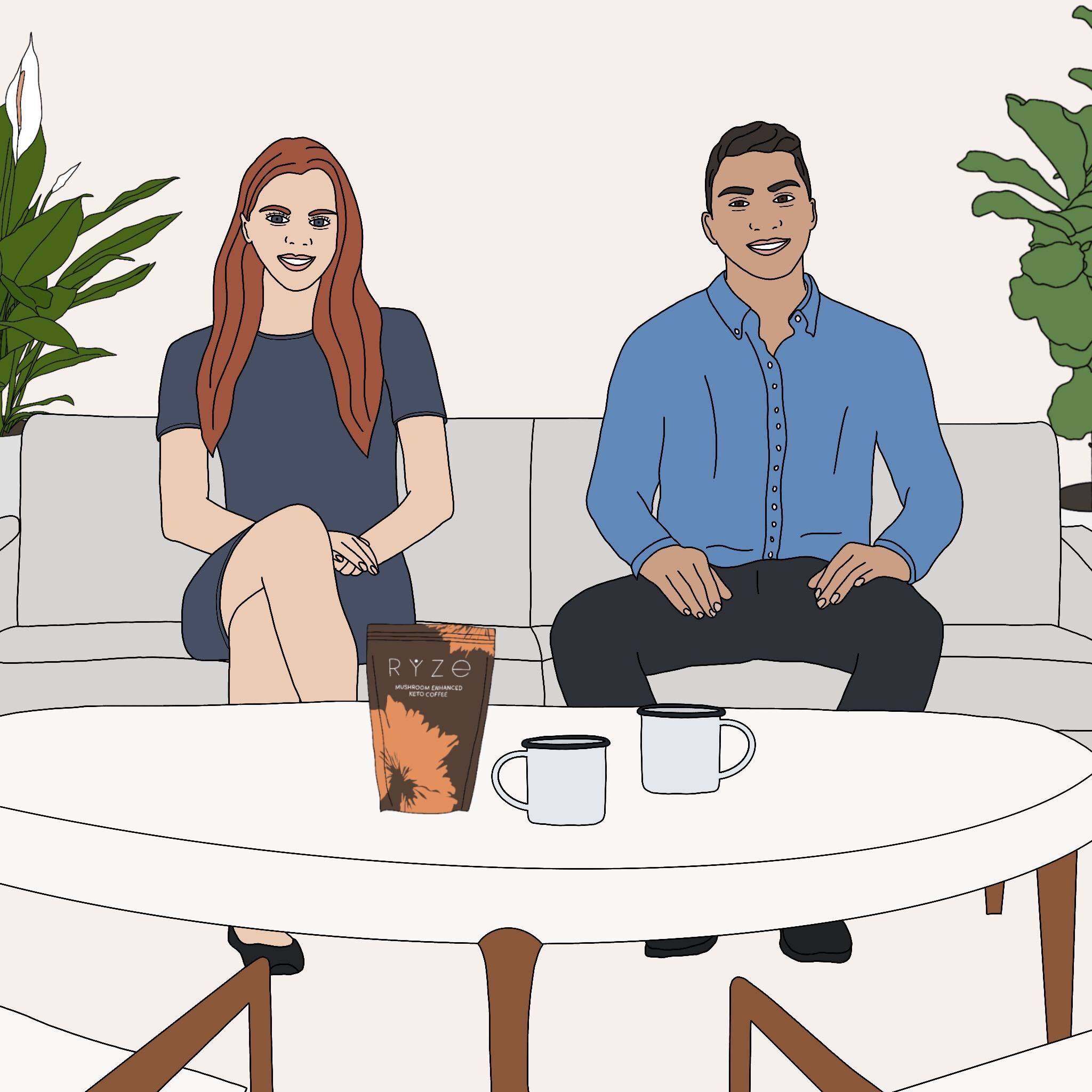 "When we help people get what they want, we'll have what we want."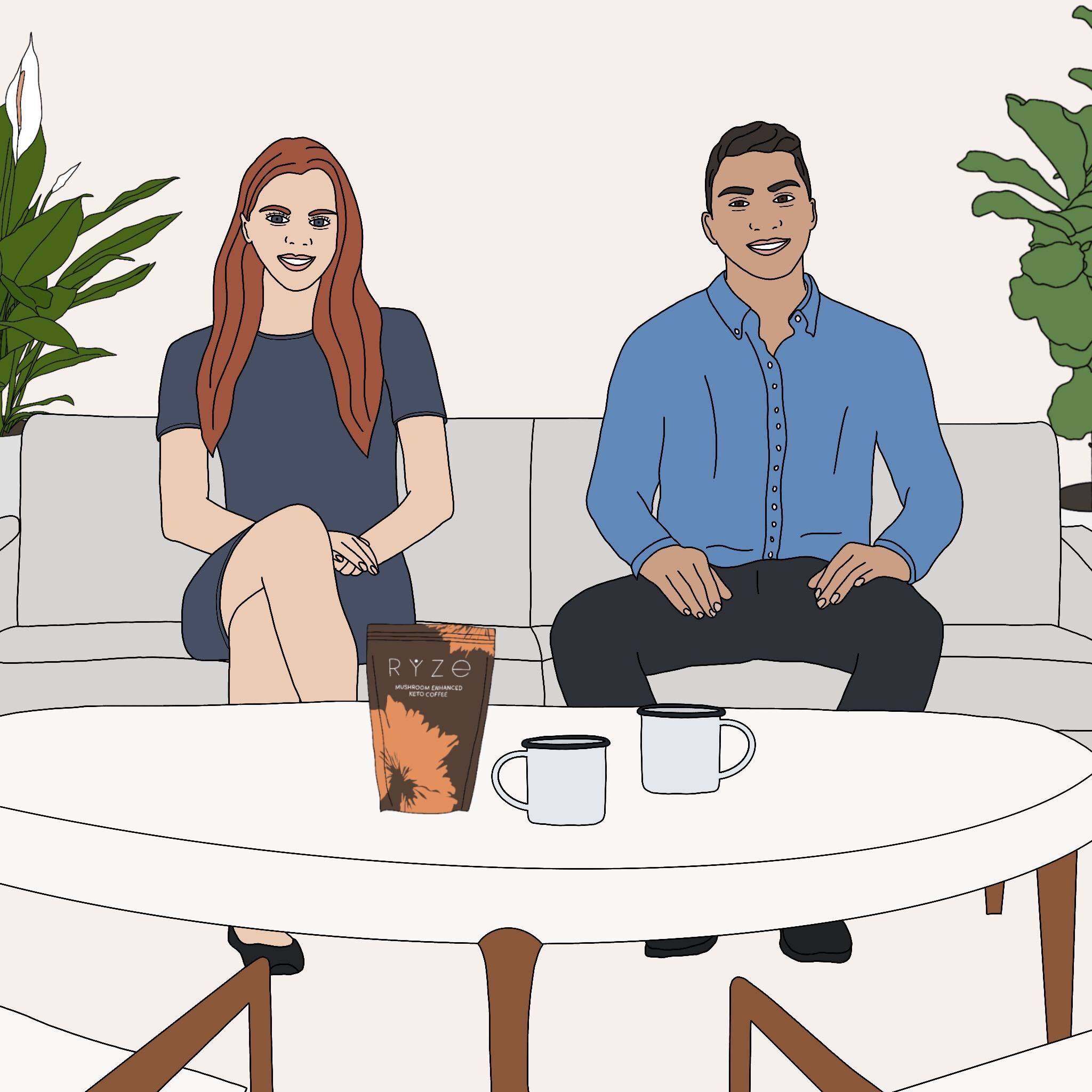 For years, both of us ran on coffee. We used it to jolt us awake and keep us going through long days. Before we knew it, we were each downing 5-6 cups a day without hesitation. Our coffee consumption became a dependency that actually made us anxious and unsettled. Stomach pains and headaches were a daily reality. This habit was slowly making us unhealthy, unhappy, and unmotivated.
We knew we needed better, and so we made it. We're Andrée and Rashad, founders of RYZE, and we're here for a very simple reason: to share the daily ritual that has transformed our lives for the better, with all of you.
Read our story
Try Our Ritual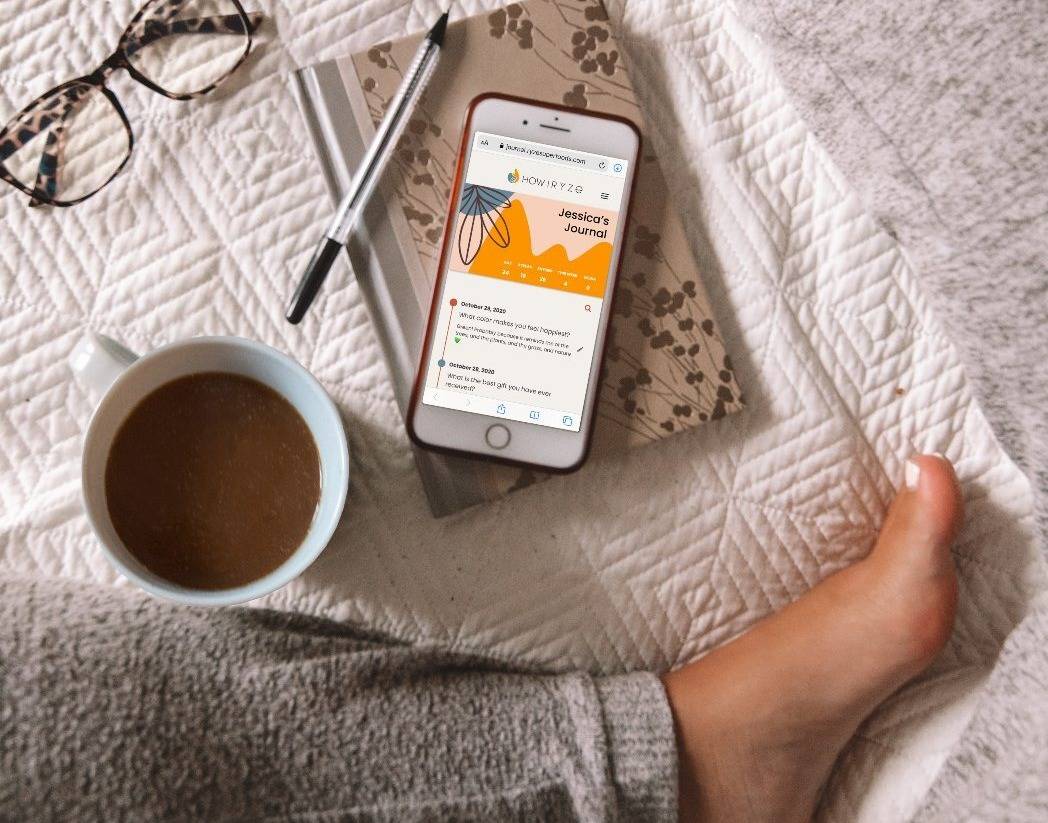 You'll also get help practicing mindfulness & gratitude using our app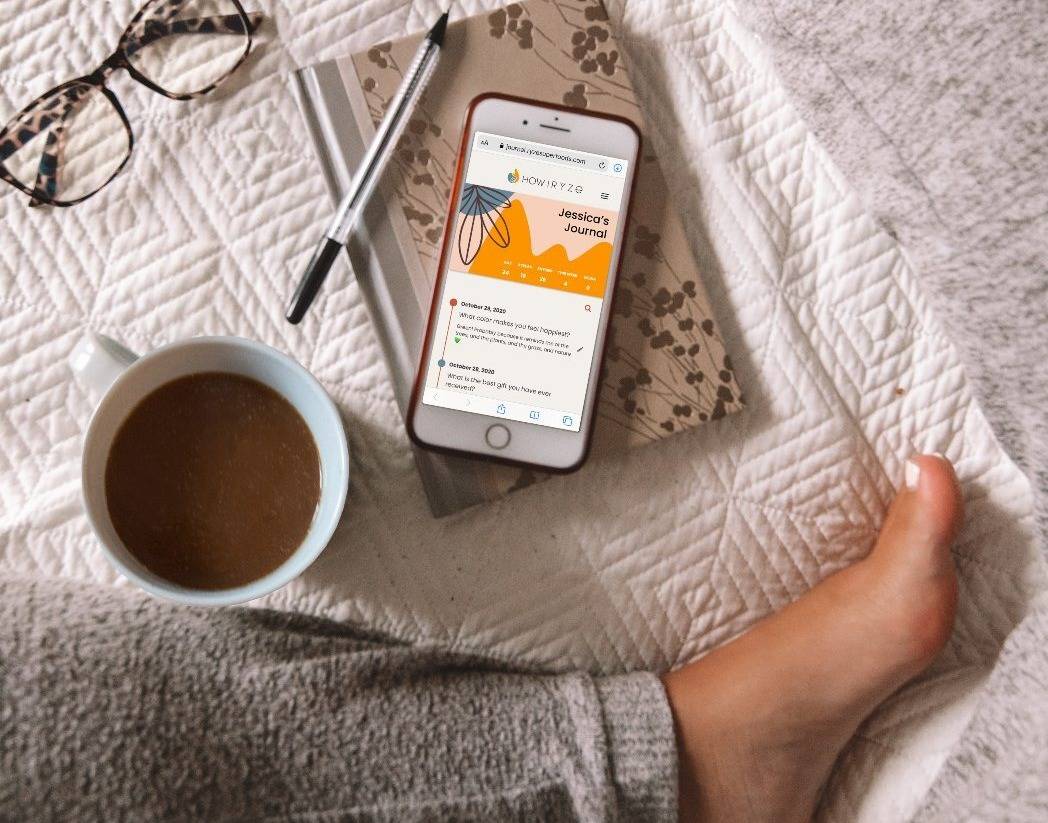 Our duty is to help you RYZE in all aspects of life, by offering services and a community that will help you improve day by day, both mentally and physically.
Upon joining the RYZE family, you will receive lifetime access to our HOW I RYZE mindfulness service, the world's first sms-based journal that prompts you with feel-good questions that will have you motivated and ready to conquer the day.
A perfect addition to your RYZE morning ritual
GET STARTED WITH RYZE
GET YOUR RYZE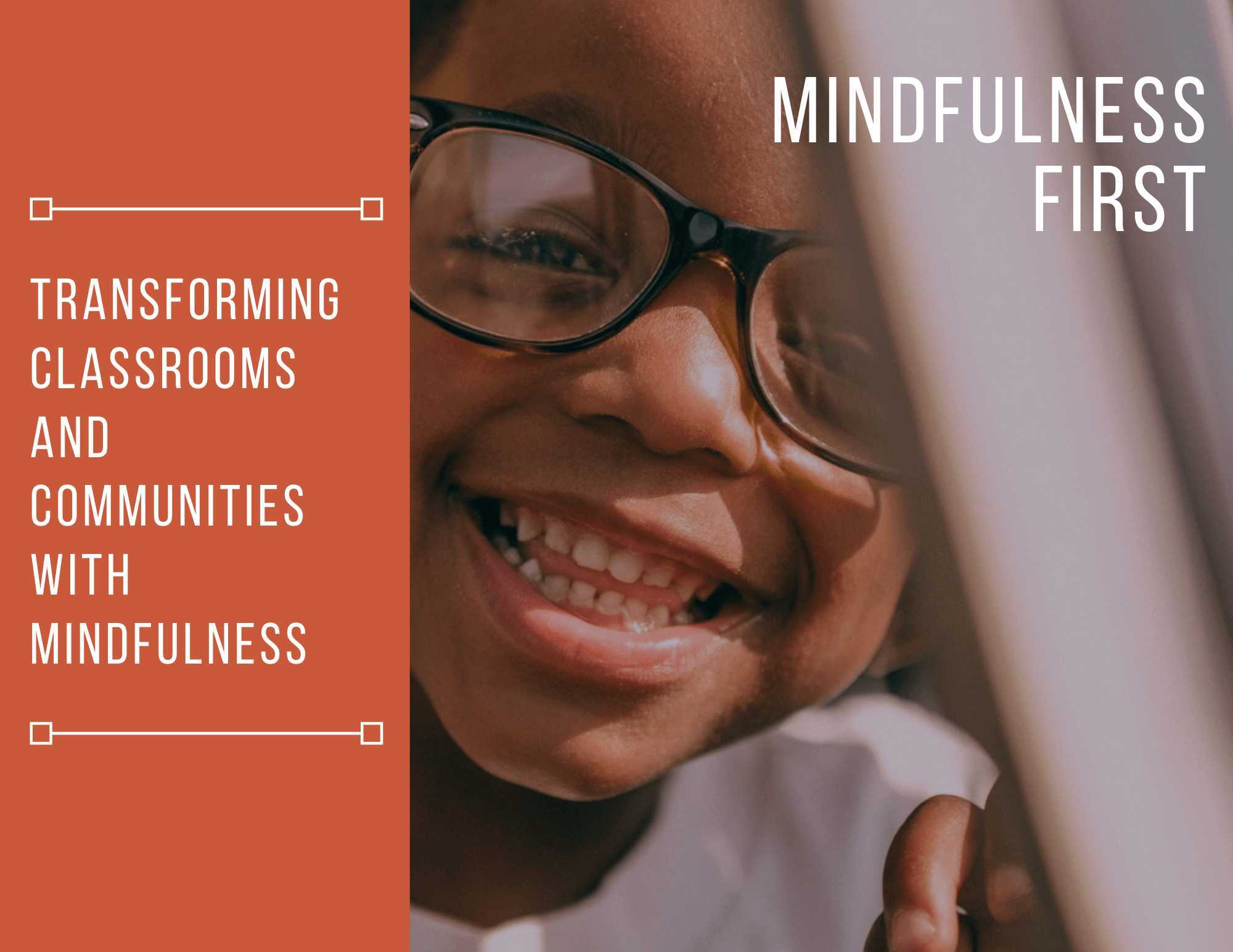 1% of sales go to teaching mindfulness in schools
We've teamed up with Mindfulness First, a nonprofit organization that offers programs based in trauma-informed Mindful Awareness and Social-Emotional Learning to support children, educators and communities with tools to manage stress and navigate life's challenges.
Q & A
HOW MUCH CAFFEINE IS IN THE PRODUCT?
A cup of our mushroom coffee contains about 48mg of caffeine, less than half the amount that's in a regular cup of coffee. To sustain energy naturally and get rid of the jitters, we look to Cordyceps, not caffeine.
ARE THERE ANY ADDITIVES OR SWEETENERS?
Absolutely none.
CAN YOU CONSUME WHILE PREGNANT OR BREASTFEEDING?
While it is perfectly safe to consume our product during pregnancy or while breastfeeding, we always recommend consulting with your physician before repeated use.
WHEN IS THE BEST TIME TO CONSUME RYZE?
We may be biased because we like to drink RYZE all day long. However, we recommend it first thing in the morning to get your energy levels up, your focus turned ON, and your happiness at an all time high. It's the perfect way to start the day. It also works amazing as an afternoon-pick-me-up. Not at all harsh like coffee, its calm energy takes you smoothly right into the evening hours.
DOES MUSHROOM COFFEE CONTAIN COFFEE?
Yes! Our shade-grown, organic arabica coffee is grown in Mexico. After carefully roasting and brewing the beans, our coffee is spray-dried into a pure instant powder before being added to our formula. It yields just 48mg of caffeine per cup of RYZE.
WHERE DO YOU SHIP?
We currently ship domestically in the US only. We are working on expanding our shipping options as soon as possible to offer RYZE to mushroom coffee fans worldwide.
WHERE IS IT MADE?
Our company is based in Boston, MA, but our organic mushrooms are sustainably grown in California. The other ingredients are sourced from the best suppliers in the country, being thoroughly tested for mycotoxins and heavy metals. We ship from our warehouse in Texas straight to your front door.

WHAT ARE THE DIFFERENCES BETWEEN MUSHROOM COFFEE AND REGULAR COFFEE?
Benefits. Benefits. Benefits. With less than half the amount of caffeine in normal coffee, mushroom coffee offers a plethora of health benefits like calmer, sharper focus, no jitters, sustained energy without the crash, immune support, gut health and a calm digestive tract. In addition, functional mushrooms offer benefits to optimize body and brain function due to them being antioxidants, anti-virals, and anti-microbials.
ARE FUNCTIONAL MUSHROOMS THE SAME AS MAGIC MUSHROOMS? WILL THEY MAKE ME TRIP?
While we think the mushrooms in our blend are perfectly magical due to their health benefits, no they are not psychedelic or magic mushrooms and they will not make you trip. With over 10,000 species of mushrooms out there, medicinal (or functional mushrooms) are distinct from magic and have absolutely no psychedelic effects whatsoever.
ARE YOU CERTIFIED GLUTEN-FREE? VEGAN?
We are currently working on getting certified gluten free and vegan but we can absolutely assure you that all of our ingredients are gluten free and vegan.
ARE YOU ORGANIC?
Yes, all of our ingredients are 100% organic.
HOW SHOULD I USE IT?
RYZE is a ready to drink beverage. Stir it into 8-10 oz. of hot water or use a mini-frother to make it extra foamy and frothy! Nut and non-dairy milks blend very nicely for an even creamier texture (although it's plenty creamy already due to the MCT). Add natural sweeteners to taste.

choosing a selection results in a full page refresh