Mushroom Coffee Breakfast Bars
Mix together 2/3 cup dates and 2 tbsp hot water

Add 1 cup pumpkin seeds and mix for 60 seconds

Press your mix into a pan lined with parchment paper and place in freezer

In a large bowl, add 1 cup coconut cream

Add 1 tbsp date paste and mix together

And set aside 1/4 cup of mix for your white layer in the bars

Add 1 tbsp cocoa to your bowl

Add 2 scoops of RYZE and 4 tbsp date paste

Mix together and pour onto crust layer

Put back in freezer for 1-2 hours

Add the reserved coconut cream mix on top and freeze again for 1 hour

Add 1 tbsp cocoa + 1 tbsp coconut oil + cup chocolate chips

Microwave until smooth, and pour onto frozen bars. Freeze again for 30 minutes

Cut into bars, and top with sea salt, and enjoy!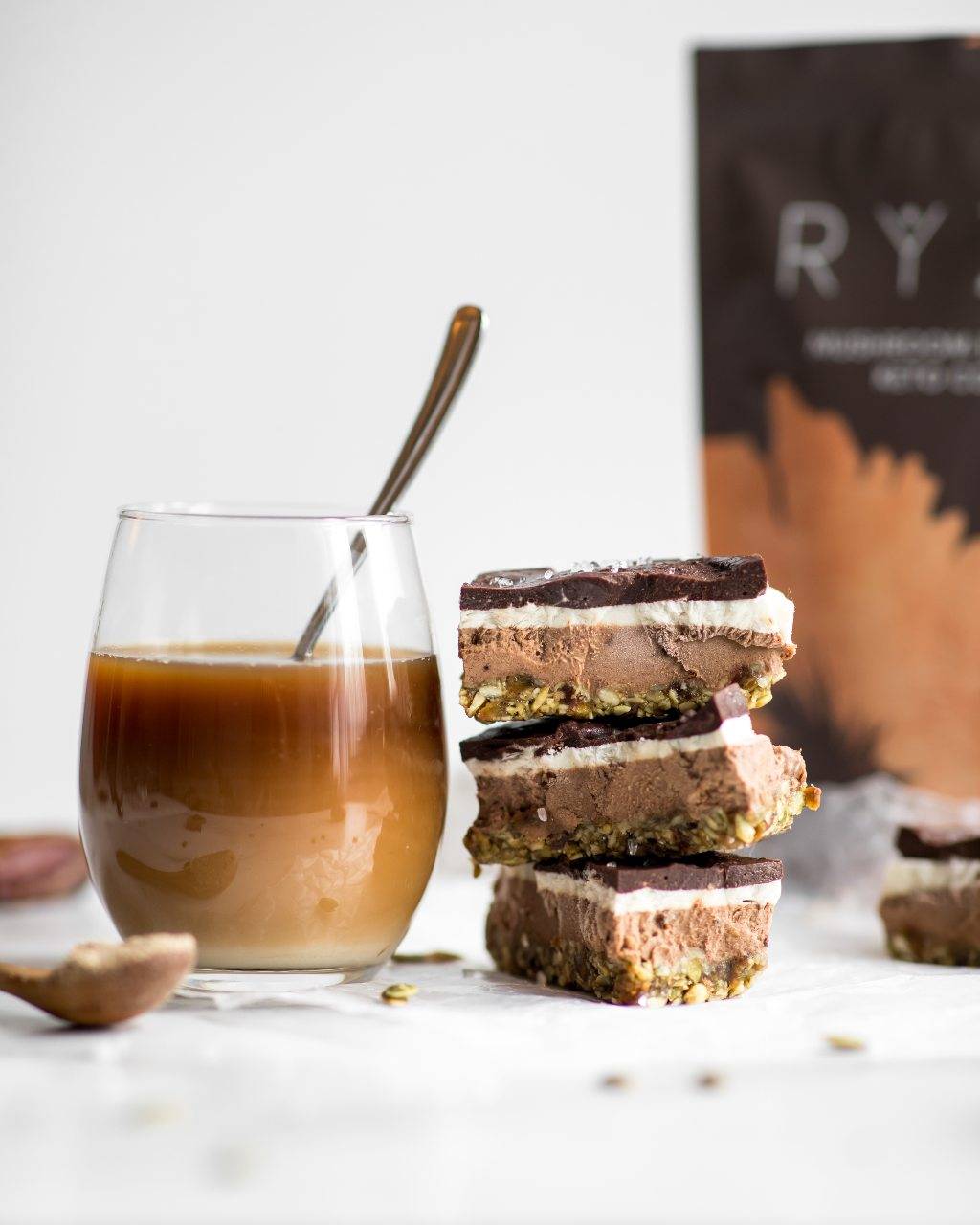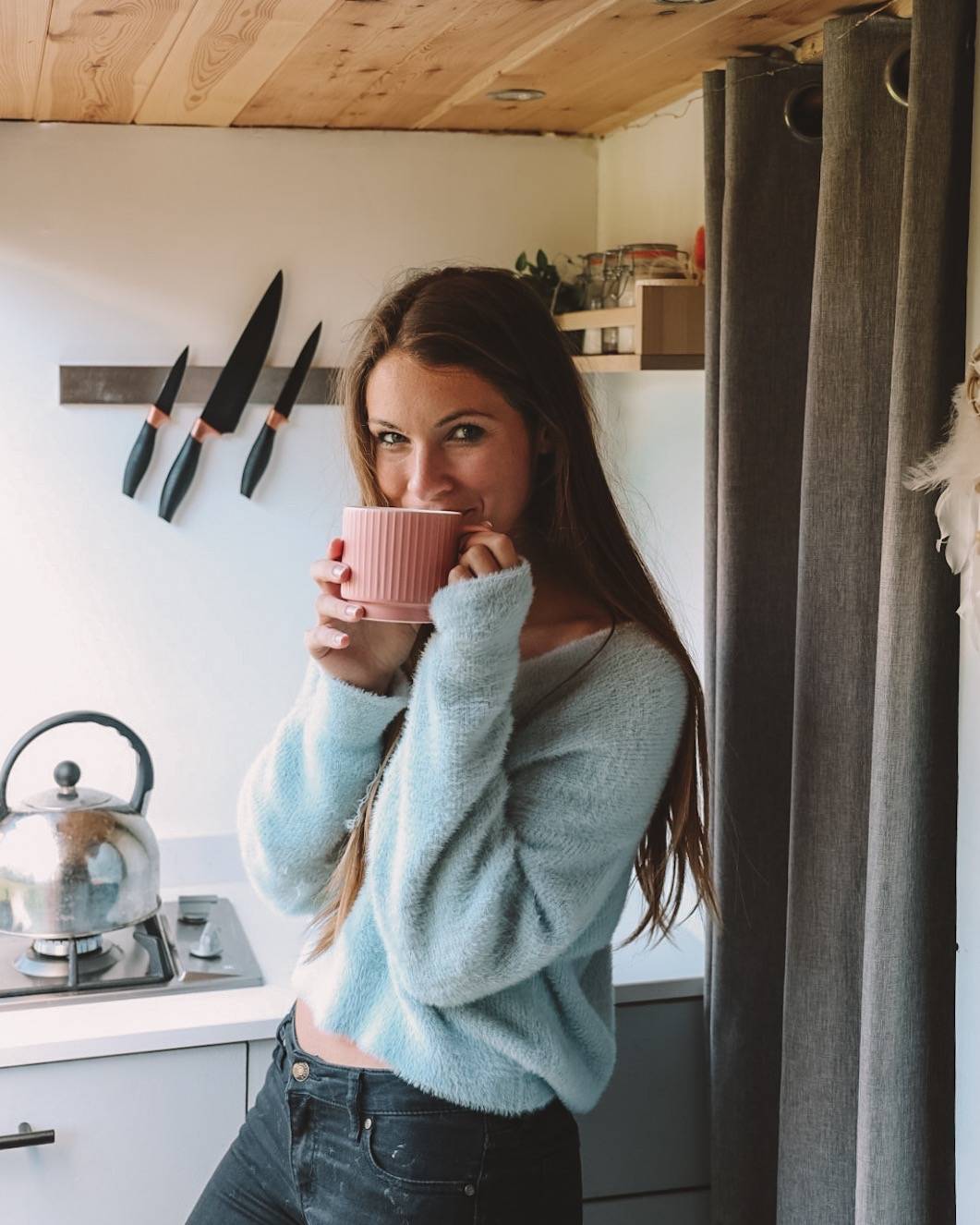 Join our online community.
"These statements have not been evaluated by the Food and Drug Administration.
This product is not intended to diagnose, treat, or prevent any disease."